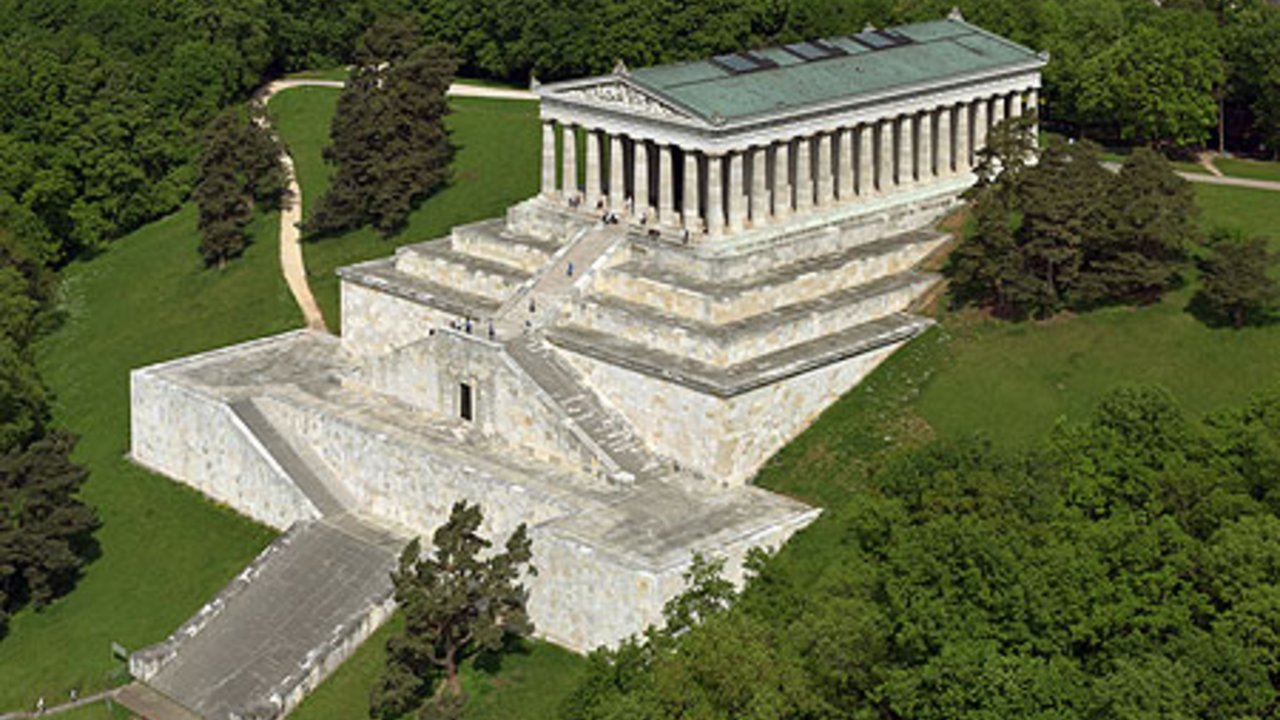 Fancy a short trip to a cultural spot?
An ode to Germany's cultural history

23/03/2021
Step back into 2000 years of German history! Walhalla memorial is an excellent place to learn about Richard Strauss, Albert Einstein, and so many more.
Our hotel in Germany is the prime location to explore Bavaria's cultural heritage. An interesting place to visit is the Walhalla memorial. Not only is it a stunning architectural feat but it is filled with important German people from the past 2000 years. In 1807, the Kingdom of Bavaria's Crown Prince Ludwig imagined a place which reminded all Germans of their common heritage. He started with sculptures, commissioning busts of great figures and events of ethnic German history. By the time Ludwig was crowned King Ludwig I of Bavaria in 1825, 60 busts were completed. The following year, he commissioned the construction of a memorial above the Danube river near Regensburg. It was modeled after the Parthenon in Athens and named after Valhalla from Norse mythology. The construction cost 666,666 pounds … that would be 60 million pounds today! Many a beloved German or person of Germanic descent can be found here, from Albert Einstein to Ludwig van Beethoven to Richard Strauss. Take a trip up to Walhalla memorial to discover interesting facets of German history as far back as 9 AD. It's just 40 minutes away and close to Regensburg, so why not? Go ahead!