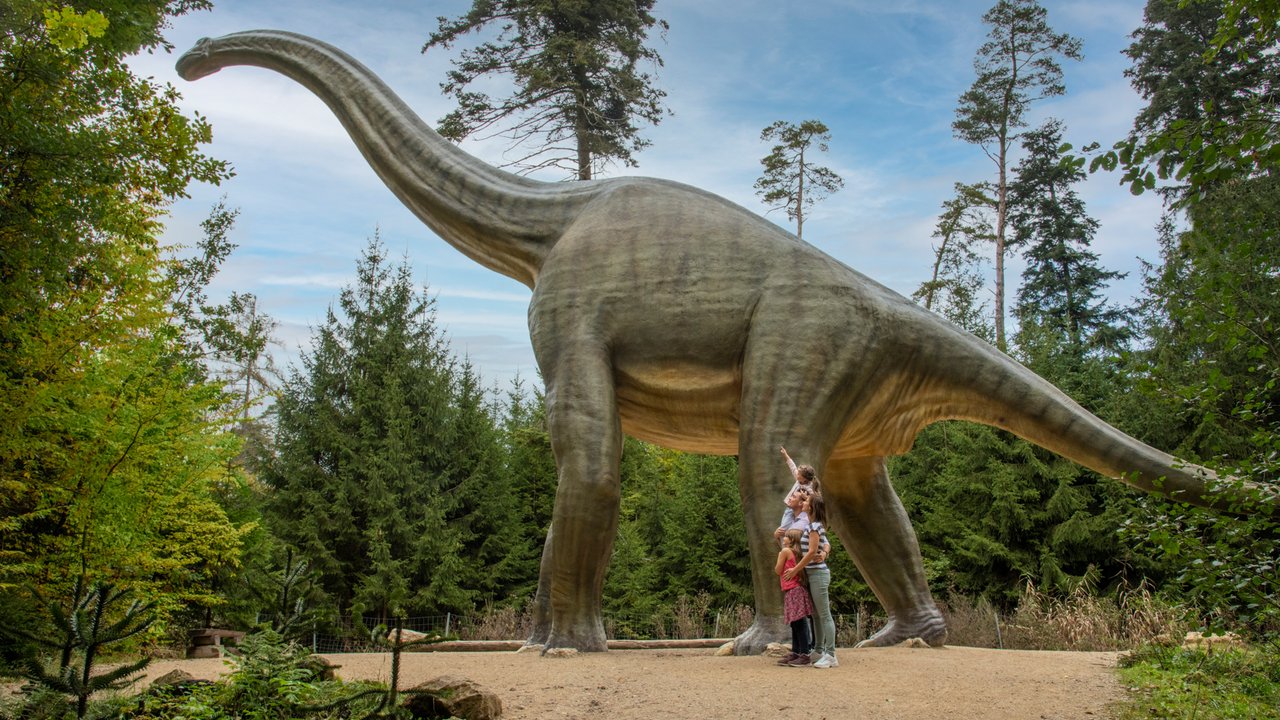 On the road with the kids in Upper Palatinate
From the high ropes course to the educational nature trail

27/04/2023
Do your kids love experiencing new things? Then you've come to the right place!
Wandering through nature with your children and watching them bravely explore the world around them is one of the best parts of a family holiday – especially at the Romantik Hotel Hirschen. So pack your snacks and hit the road! Here we'll share what you can experience with your little ones while hiking in Upper Palatinate.
We recommend starting with fun, action, and relaxation in the Velberg adventure world. You'll find a high ropes course, a mystic stalactite cave, and a wonderful bathing lake, among other exciting attractions here. One thing you can be certain of is that summer will be hot, and a dip in the cool water is simply irresistible. After making some waves, it's off to the Dinosaur Museum in the Altmühltal valley, where little palaeontologists can satisfy their curiosity with numerous exciting exhibitions. If that's not enough, you can enjoy the natural beauty together along the Forest History Trail in the Steinwald Nature Park.
While we could keep going on, the best thing is to visit for yourself, and we will reveal all the insider tips for family hikes when you get here. See you soon!