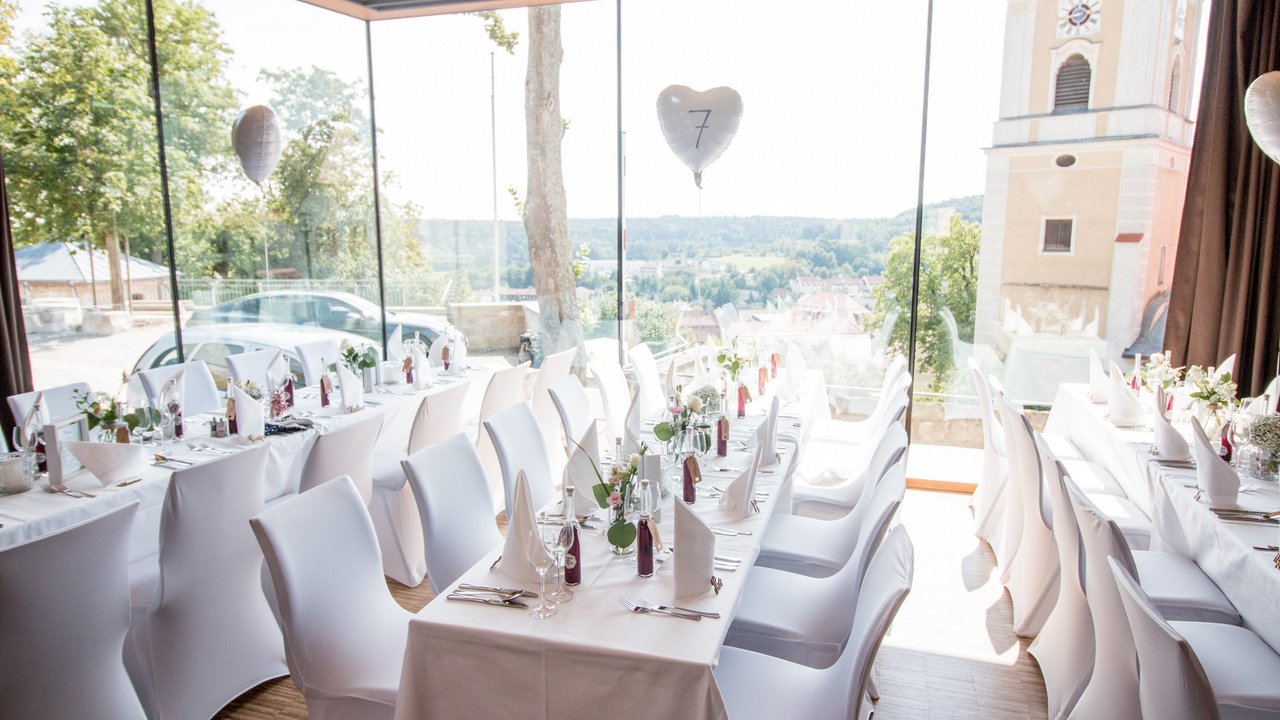 The best place to exchange vows?
... the Parsberg Castle!

25/05/2023
Whether you have 10 or 100 guests, at the Romantik Hotel Hirschen, we will make your wedding an unforgettable event!
Can you also see yourself getting married in a romantic fairy-tale castle? Exchanging vows in the castle's hall, surrounded by its historic walls? Capturing precious memories by taking your wedding photos in the enchanting castle park? It's a truly splendid idea! Just a five-minute stroll from the Romantik Hotel Hirschen lies Parsberg Castle, the perfect venue and certainly one of the best wedding locations in Germany. As you bask in the ceremony with your cherished guests, we will meticulously arrange the wedding table for the joyous festivities.
Here you can comfortably celebrate the most extraordinary day of your life with up to 100 guests. However, if you prefer a more intimate gathering, worry not. Our venue is well-suited for smaller wedding parties as well. The winter garden and the hunting "Stube" room offer a cosy setting for as few as 12 people, while the king's table is a splendid choice for ten guests. We take pride not only in providing exquisite culinary delights but also in wholeheartedly fulfilling your every wish for a perfect wedding day, whether your budget is large or small.