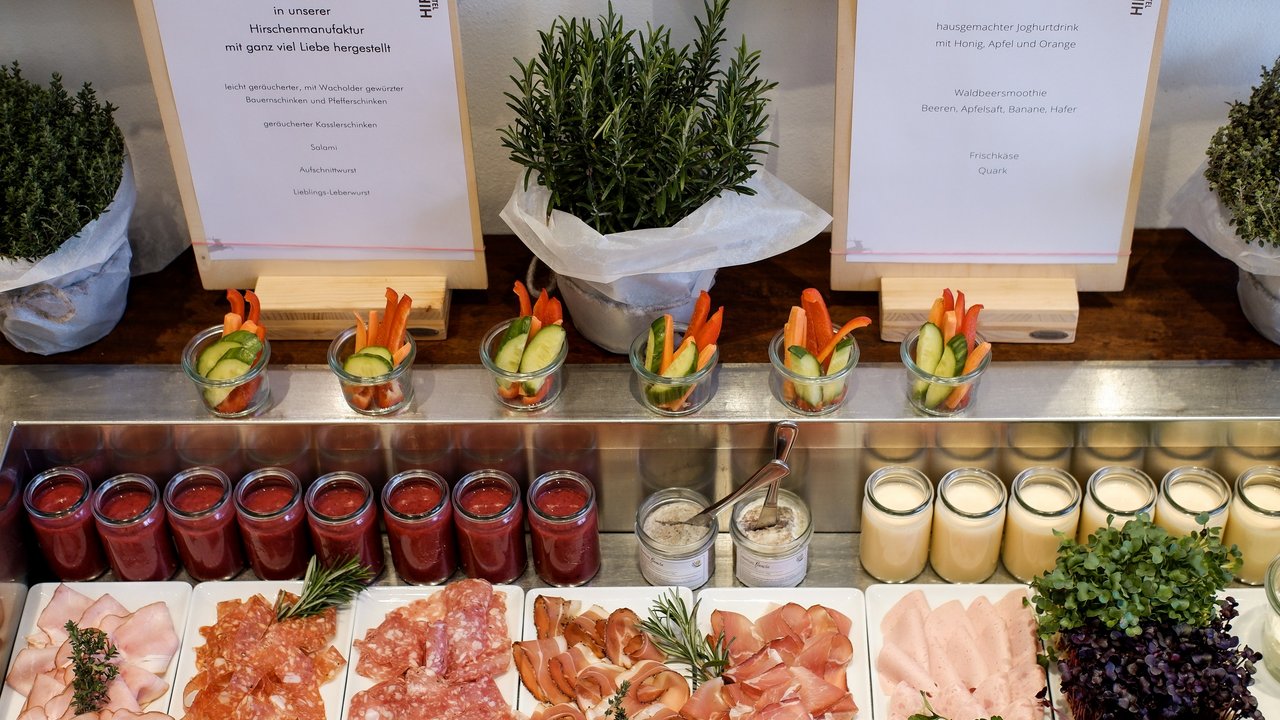 A delightful start to the day
Your moment of indulgence

24/09/2021
The basic requirement for a perfect start to your holiday? Well, a delicious, substantial breakfast, of course!
When you wake up in our hotel in Parsberg, your own personal holiday experience of indulgence begins. Because from 7 a.m. to 10.30 a.m., our delicious Upper Palatinate country breakfast awaits you. Enjoy plenty of delicious delicacies from the Hirschen butchery … Because no matter whether you prefer sweet or savoury treats, you are guaranteed to find the right thing for you with such a large selection. From juicy white sausage or freshly baked Leberkäse to crusty bread and homemade jams, there really is something for everyone here.
You can look forward to regional and seasonal fruit and vegetables, sausage and ham from our hotel's own ham and meat butchery, various types of cheese from the organic farm cheese dairy, freshly prepared scrambled eggs, and much more. Fragrant coffee and cappuccino from the Parsberg roastery and refreshing juices put the finishing touches to your perfect breakfast.