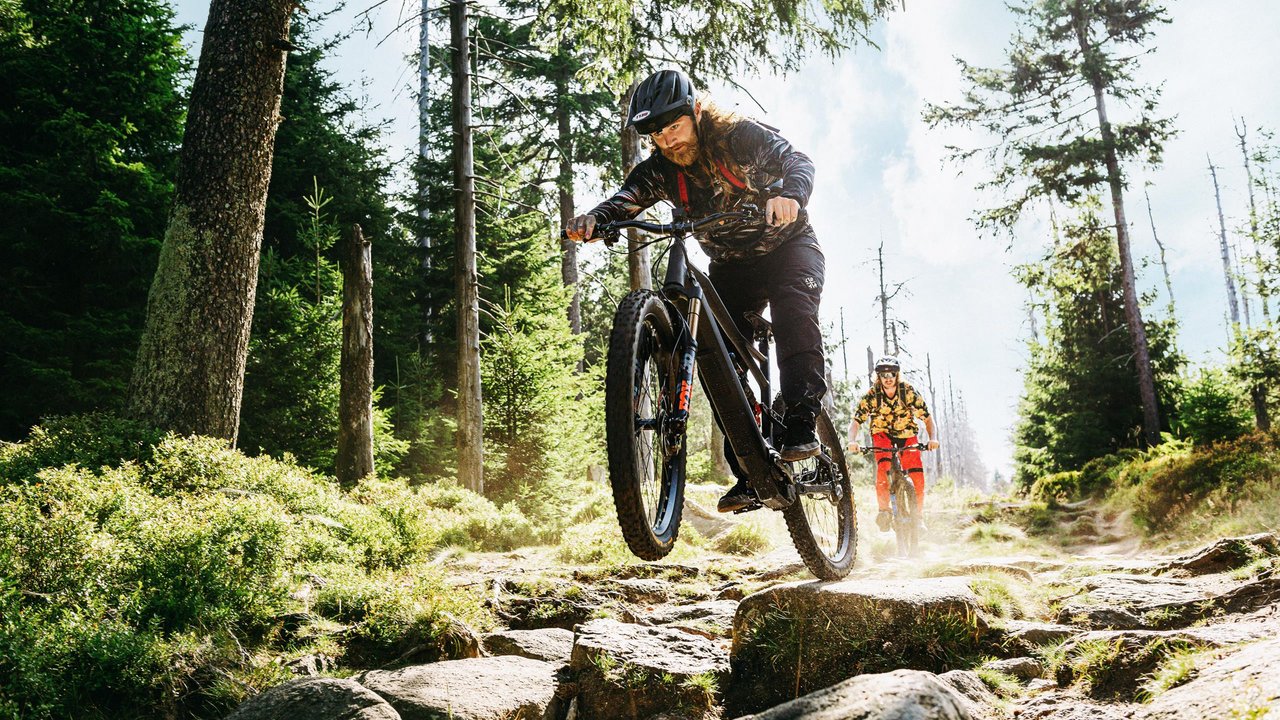 Biking in Upper Palatinate
For all fitness levels, for all ability levels

22/06/2021
Easy, medium, or difficult – how would you describe your mountain biking skills? Let us show you a trail for each level.
Whether on short routes, long tours, or tricky trails – what Upper Palatinate has to offer will make any biker's heart flutter with anticipation. Surrounded by rivers, hills, old castle ruins, castles, and monasteries, Upper Palatinate provides a large network of mountain biking trails with all levels of difficulty. What would you like? Easy, medium, or difficult? Here, we present a mountain biking trail for each fitness level which you can start directly from our hotel in Bavaria:
Easy: In approx. 1.5 hours, this beautiful cicular forest trail leads from Parsberg to Holzheim or Hörmannsdorf on well-maintained forest paths along the Frauenbach stream and over the Laber river. It's an easy mountain biking tour for any fitness level!
Medium: The approx. four-hour tour starts at Parsberg railway station and leads along forest paths and meadows via the Lehmeiersteig trail to Freudenricht. Then it follows the Effenricht trail and over the Eggenthal bridge back to the station. A great medium-difficulty tour to try!
Difficult: It takes about 5 hours to get from Parsberg station via the Kalktuff cascades, the Premerzhofen spring, the Sebastian spring, and then from the wayside shrine at the Weigl cross back to Parsberg station. The trail leads up and down 810 metres in altitude as well as over steep and stony paths.