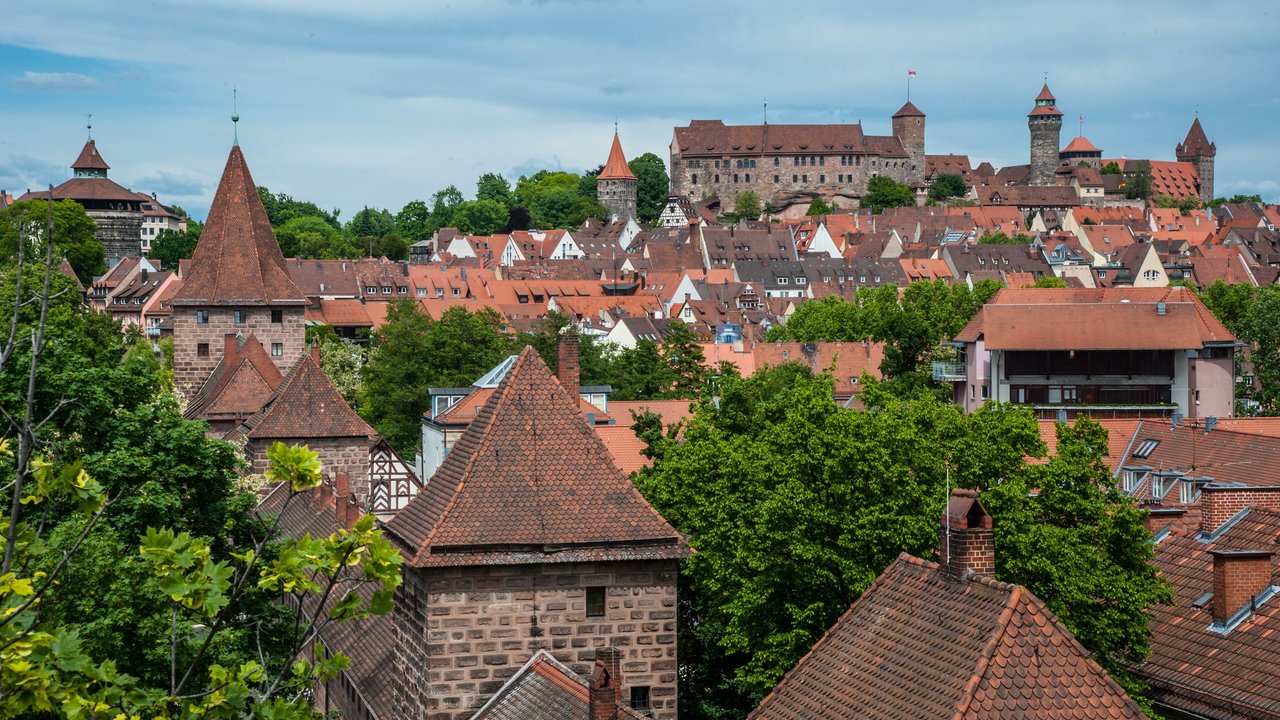 The second-largest city in Bavaria
Nuremberg sightseeing

21/12/2021
Fancy a tour of the nearby Nuremberg? This fascinating city has so many things to do! We've picked out four of our favourites for you here.
First documented in 1050, Nuremberg came to be well-known because of its location on major trade routes in the Middle Ages. Today, this city is the second-largest in Bavaria and the fourteenth-largest in Germany itself. But where should you go when you visit this iconic German city? Let us give you our four top tips of sightseeing must-sees:
Our top ten (in no particular order):
Nuremberg Castle: This medieval castle is truly the symbol of Nuremberg. Its towering figure dominates the historical centre of the city. The castle as well as the city walls are considered one of Europe's most formidable fortifications.
The Germanic National Museum: In terms of cultural heritage, this is the place to visit. It is a treasure trove of the German speaking world with over 25,000 exhibits going back to the medieval period. You need a good few hours here!
Schöner Brunnen: Don't miss out on having a look at this 14th century fountain on the city's Historical Mile. A Gothic beauty and 19 metres tall, this is an Instagram-must!
Nuremberg Zoo: Founded in 1912 and located southeast of the city with an area of 67 hectares, the zoo itself houses 300 different animal species. Today, you can see gorillas, snow leopards, and polar bears here. What a treat!
When you stay at our hotel in Germany, why not take a day trip to Nuremberg? It's only an hour away and worth a visit!