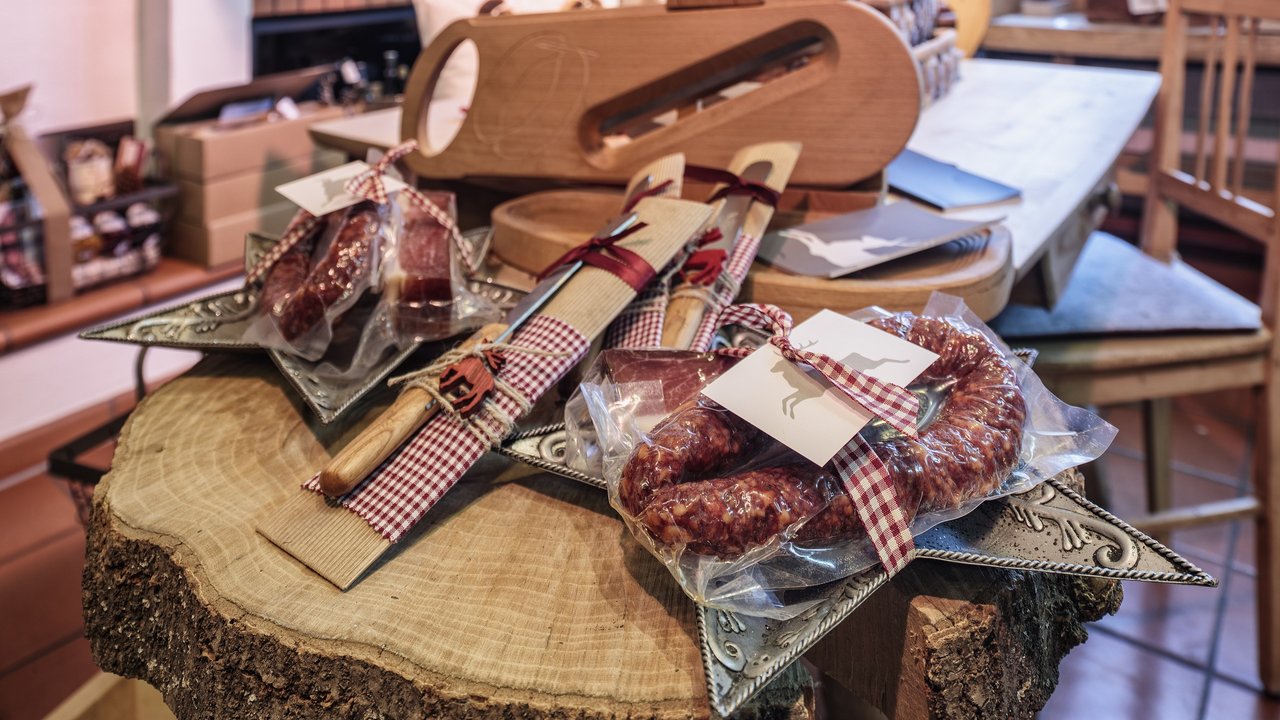 Delicacies from our in-house ham and meat butchery.
A homeland you can taste

20/07/2021
So many good things are produced in our homeland like fresh farmer's sausages from our in-house ham and meat butchery. Try them now!
"Good things are never far away" – that's what we like to say. Our homeland has so much to offer when it comes to food: delicious fruit and vegetables grow and thrive here, and meat always tastes best from small regional farmers and butchers. As you know, tradition and modern processing methods go hand in hand in our in-house ham and meat butchery – and you can certainly taste it! Just in time for the barbecue season, our hotel in Bavaria has again produced fresh farmer's sausages, pork sausages, and lamb sausages – are you licking your lips? What goes into our sausages? Well, nothing that isn't needed! Depending on the type of sausage, the only things added are salt, spices, water, sometimes seasoning vinegar, smoke, and seasoning. That's it. No artificial additives, no flavour enhancers. Want to try our delicious grilled classics? Then, you have two options: either you reserve a table at Wirtsstuben, our restaurant, or you stop by our village shop and buy the sausages to grill them yourself at home.